Shipping Containers Merseyside
We supply Low Cost Quality Shipping Containers to – Liverpool, Southport, Prescot, St Helens, Warrington, Wigan, Runcorn, Bootle, Formby and all Merseyside areas.
We sell Quality Used, Bespoke and new shipping containers in a range of styles, sizes and designs, anywhere in Merseyside and surrounding areas.
There are numerous styles of shipping containers in Merseyside, but 95% are what are termed "dry van containers", these carry general freight. Refrigerated container styes for transporting either deep-frozen or chilled cargoes, and others which are generally called Bespoke Containers.
All shipping containers in Merseyside must conform to international standards such as ISO, UIC, TIR, and CSC. Give us a call and we can recommend the correct Shipping Container for you.
It's easy to get confused by the term "Shipping containers". Many businesses believe this describes shipping boxes to send materials from one location to another. While this can be true, the term "Shipping containers" is also another way of saying "storage containers", "shipping containers", or "steel containers."
Popular uses of a Shipping Container in Merseyside

Business Storage Solutions
Home Storage Solutions
Harmful Materials Storage
Shipment is arranged via what is called Cabotage or as Freight:
-Cabotage is when the containers are loaded with clean, boxed cargoes and then shipped from abroad, the cargo is then discharged and the container delivered to the customer. The cost is greatly reduced with this method.
-Freight is when the shipping containers are loaded onto a vessel (without cargo) and delivered as required.
Our new containers are suitable as either secure storage containers or for shipping freight. They are all built to a very high bespoke specification.
All our new containers in Merseyside are built to the following specification:
Available in a range of colours.
Built to a full marine specification – manufactured from corrosion resistant steel.
Fitted with additional ventilation – to prevent condensation
Fitted with high locking bars – for ease of use.
Protected with marine grade paint.
A wipe clean 28mm marine ply floor that is specially sealed and certified as being rot and vermin proof.
Factory fitted lock box (high security lock box) with anti-jemmy lugs fitted to the doors – which shrouds the padlock and protects it from interference.
Capable of being stacked.
Types of Shipping Container Design:
Open-sided Container
Refrigerated – for frozen or perishable cargoes
Flat racks – for oversized cargoes – no roof, no side panels and collapsible end frames.
Pallet wide containers – 2.5 meters wide internally.
Half height containers – mostly used for heavy bulk cargoes such as coal.
Tank containers – for liquids.
Bulkers – for granular cargoes.
Coil carriers – for coil cargoes.
Car carriers – a collapsible rack for transporting cars inside a dry van container.
Tunnels – with double doors at both ends
Open-sided – with doors down one complete side
Double Open-sided – with doors down both complete sides
Open-tops – with a removable tarpaulin roof
Shipping Containers based in Merseyside and covering the whole of the UK
Shipping Containers & Storage Containers - Our Full Range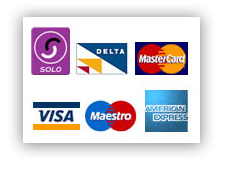 All Credit/Debit Cards Accepted