Buy A Shipping Container UK
New and Quality Used Shipping Containers & Storage Containers
For Sale and Hire.
We can supply all sizes including 8ft, 10ft, 20ft, 30ft and 40ft shipping containers
and storage containers – used and new – all over the UK
At BuyAContainer.co.uk we specialise in high quality new and used Shipping Containers for sale and hire.
We have a large range of Shipping Containers, Storage Containers and Bespoke Containers as well as Flat Pack Containers and Container Conversions for sale and hire across the UK.
BuyAContainer.co.uk offers new or used shipping containers for sale and we strive to provide the best in quality and service to our customers as we have done for many years.  All containers can be delivered to your location by HIAB lorry and collected the same way.
Our New Shipping Containers from Buy A Shipping Container UK are available in a variety of sizes including 8ft, 10ft, 20ft, 30ft, 40ft and more….
New Shipping Containers are available across the UK
Our Used Shipping Containers are available are a cost effective alternative for short term or flexible use. We offer a wide variety of options including shipping, storage, bespoke and flat pack containers including dry and sea worthy compartment options.
Every one of our Containers are clean and tested before going on sale / rent by a fully qualified member of staff and delivered to you.
If there is something specific you would like please feel free to call or e-mail us.
Shipping Containers & Storage Containers - Our Full Range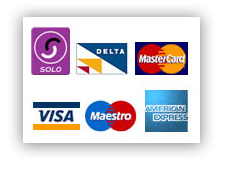 All Credit/Debit Cards Accepted
Featured Shipping Containers

Shipping Containers Available For Hire In The North West
*click on image to view more details about container
For friendly advice call one of our container specialists today 0800 907 0084 or